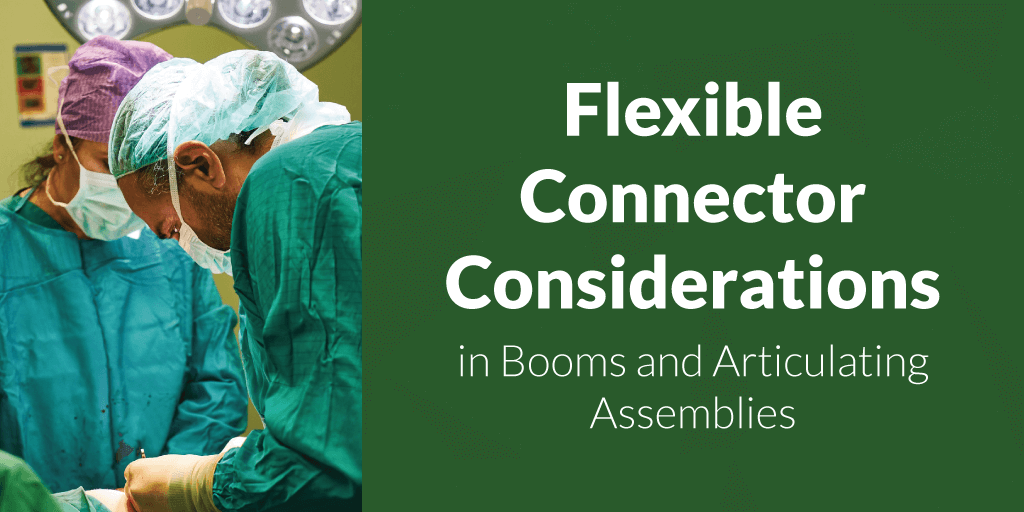 Medical gas equipment can be complex and varied in nature. And difficulty in accurately interpreting NFPA codes can add to the complexity. Flexible connectors are a good example.
They can reference the metallic connectors on central supply sources to mitigate machine vibration. Flexible connectors can also refer to non-metallic hoses that interconnect secondary and clinical equipment to wall inlets and outlets. They may be present in headwalls, manufactured assemblies, or simple drops from ceiling inlets and outlets. These types of hoses can be constructed of different materials, but all should be periodically inspected by the hospital staff to ensure they are not kinked or damaged. Of particular concern are hoses in surgical areas, as they can get bent, stepped on, and pinched by equipment.
In this article, we focus on the flexible connectors that are internal to articulating booms and pendants typically found in OR's, ICU's, ED's and procedure rooms. The booms are designed for the unique needs of these areas and help eliminate the cords and cables which were once on the floor. Thereby making it easier to maneuver around a patient and equipment. They create an orderly working environment, increase efficiency, and contribute to an overall cleaner environment.