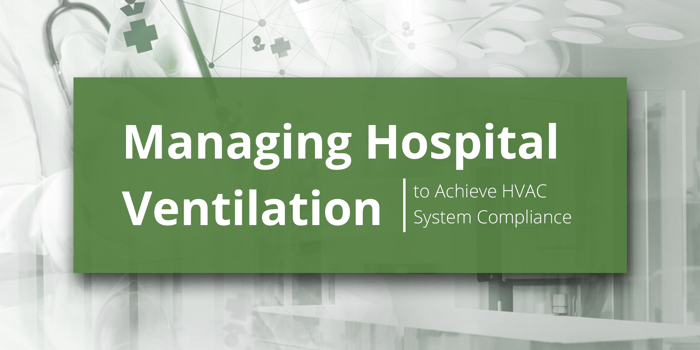 In healthcare facilities, ventilation goes way beyond whether you're just hot or cold. A ventilation system proves to effectively reduce hospital infections, maintain indoor air quality while following specific Standards.
For example, ventilation rates are defined in the American Society of Heating, Refrigerating, and Air-Conditioning Engineers (ASHRAE) Standard 62.1and Standard 170. The design and installation of utilities to meet patient care and operational needs are critical. Implementing strategies to manage the ventilation and HVAC systems keeps patients, visitors, and employees safe.
In the last eighteen months, we have evolved from a pre-pandemic state to a chaotic pandemic environment to our typical balanced approach to ventilation control. CHT provides pressure and airflow tests with documentation as part of your Vitaleyez™ program profile that satisfies the codes. As healthcare facility managers, you have to ensure compliance, become a more impactful facility leader, and leverage real-time data to make informed decisions.
This article discusses hospital ventilation airflow with planned steps to increase your HVAC system compliance and to develop a ventilation management program (VMP) for your healthcare facility.