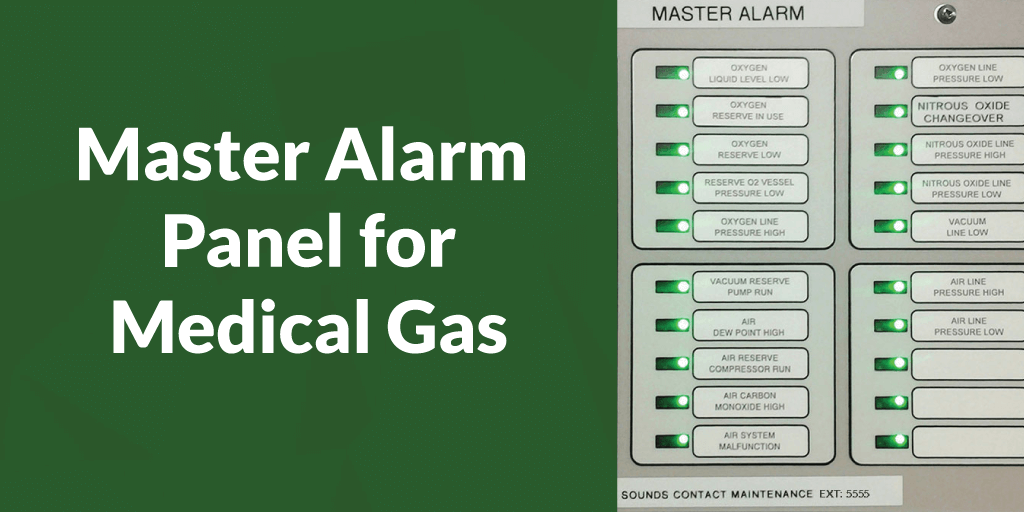 Medical gas supply systems in healthcare facilities provide piped gases such as oxygen, nitrous oxide, and medical air to your facility as needed. These are critical gases to maintain your patients' lives.
These systems are also monitored with alarms that activate when there is a pressure change or other type of issue that requires attention. The alarms warn of a lack of supply, overall system operation and condition of the medical gases being delivered. The master alarms are the most comprehensive of alarm panels, and are often monitored by individuals not properly trained on the panel's function.
This article will examine the three types of alarms in healthcare facilities, master alarm panel location, first response actions, annual inspections, troubleshooting tips, false alarm situations and how to prevent them, and more.