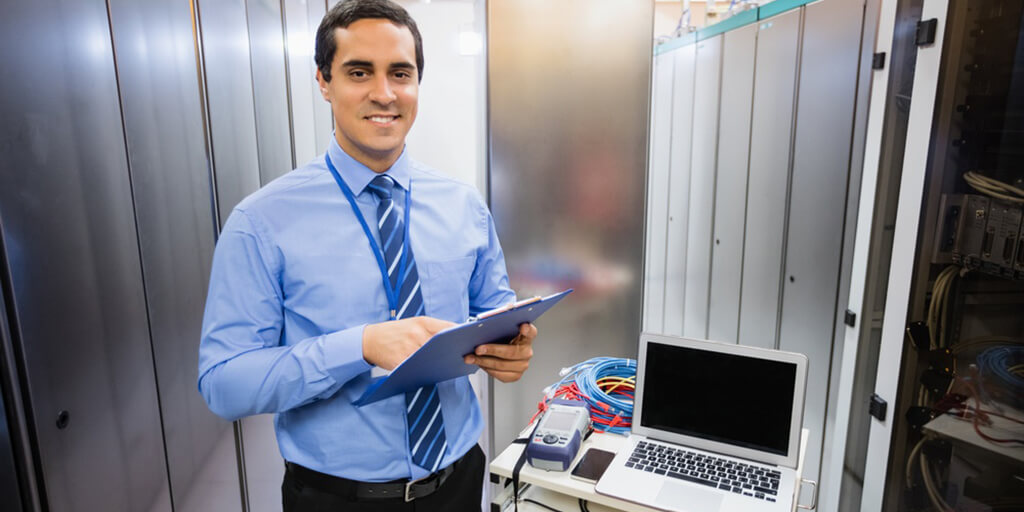 Every smooth-running healthcare facility has a time when they need to shut down some part of their medical gas system for maintenance or installation.
The effect of this downtime is that many departments in the building are taken out of their comfort zone. Here are some ways to make the process easier for everyone involved.
Planned Medical Gas System Shutdown
Most shutdowns will be to repair/replace pumps or vital parts of the medical gas system. If repairing or replacing a component only requires system parts, running through a checklist of your needs is essential.
Before a planned shutdown, be sure to:
Confirm you have all the new parts, including gaskets and lubricants.


Verify that the parts are correct for your machine. Incompatible parts will prolong your shutdown.

Check if any specialty tools are needed and onsite.

Discuss with your team what may go wrong during the shutdown and plan for how they will adapt. Have tools ready for if these situations arise.
It is good to anticipate what might go wrong with a regular hose or piping change.
What happens if a bolt will not move and must be drilled out? These "just in case" plans and tools will provide options if a complication arises.
Maintaining Patient Safety During Downtime is Crucial
Giving the affected departments a notice as early as possible that there will be an interruption in the supply is mandatory. Ask them to provide the number of temporary cylinders, portable vacuum pumps, or other equipment they may need to accommodate patients during the shutdown. Be clear about who will be responsible for acquiring, delivering, and setting up the temporary replacement equipment.
Usually, these shutdowns will occur outside of regular operating hours. The day before and the day of, remind everyone there will be an interruption and provide details about what hours you expect the change to occur.
Replacing Source Equipment During Medical Gas Maintenance Shutdown
Replacing source equipment requires a longer time frame. First, you need to choose a vendor, which may require an outside department's approval. A vendor will help determine the correct unit(s) and parts required.
After the vendor and units are chosen, you need to contact an installer. A competent medical gas system installer should have the proper certifications and will help you navigate the installation planning and the required documentation to keep your facility up to code. (Read more about the process of a medical gas system installation or discuss your concerns with an experienced installation expert.)
After the unit, manufacturer, and installer are chosen, the permitting process starts. Not only are you installing machinery, but eventually will be pumping a life-sustaining gas that is a regulated drug. Often there are local, state, and even Joint Commission requirements to satisfy.
It is important to restate that proper notice is given to all affected departments. Give notice as early as possible, the day before the shutdown and the day of the shutdown. This notice should include details about the expected shutdown length. Remember, the affected departments have more than management, doctors, and nurses. It can also include security and maintenance.
Verification Process Before Use of Equipment
Once the new machinery is connected, filled, and running, it will have to be verified to be working as expected. With the new unit running, someone is required to walk through the system, check gauges, and perhaps reset alarms that may have been triggered.
When this is completed, and the entire system's functionality is verified, remember someone has to collect and return the temporary equipment that was distributed among affected departments.
Be sure to verify that you have collected the correct documentation. This includes updating the life safety drawings, acquiring the technical specifications and manuals for the new components in your system, and more.
Conclusion
A shutdown for the replacement or installation of a medical gas system is complex. While it is essential to plan for situations that can complicate the process, it is also important to ensure that the repairs or installation is done properly. Improperly installed equipment or faulty repairs can lead to further shutdowns.
CHT has experienced personnel that can provide a complete turn-key service for all kinds of medical gas source equipment. This service includes chasing the permits, inspections, and verifying functionality.
We aim to make these interruption events as smooth as possible as you repair or maintain your existing equipment or upgrade your hospital to a cutting-edge system.