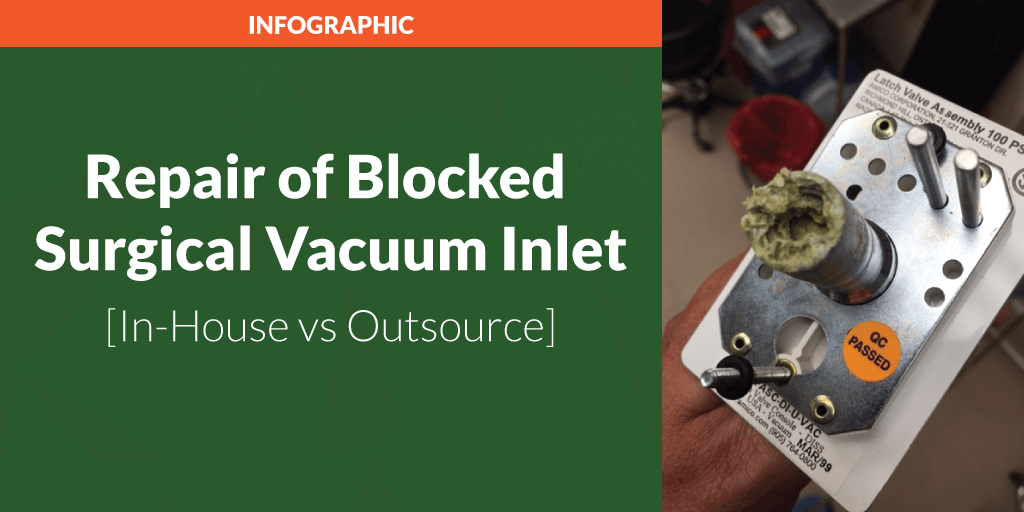 Healthcare providers have the responsibility to ensure medical gas and vacuum systems provide a safe and effective setup with a sufficient flow of gas or vacuum. The medical-surgical vacuum system consists of the vacuum central supply source system, the pipeline distribution network, and station inlets.
Medical-Surgical Vacuum is available from wall inlets located throughout your healthcare facility. It is critical for patient care and safety. Because of its importance, routine inspection and maintenance is a must to manage its operation effectively.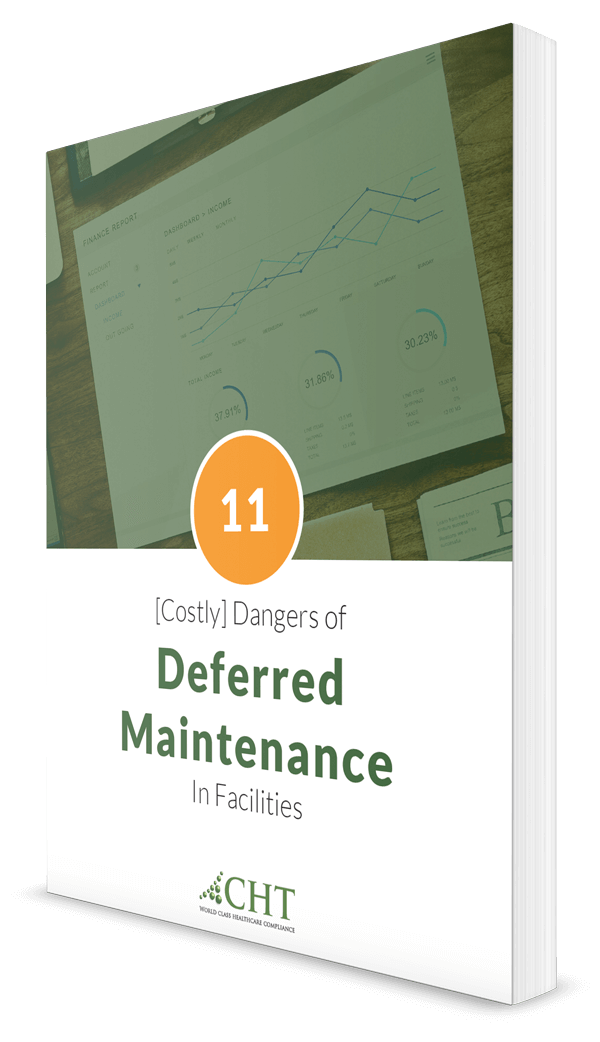 NFPA 99, 2012 5.1.14.4.7 (3) states that a facility shall establish procedures for a "Maintenance program for both the medical-surgical vacuum piping system and the secondary equipment attached to medical-surgical vacuum station inlets to ensure the continued good performance of the entire medical-surgical vacuum system." This section of NFPA 99 applies to both new and existing healthcare construction.
If not addressed appropriately, the in-house repair of a blocked or leaking vacuum inlet can become timely and inefficient.
Let's look at a step by step process of an in-house repair of a faulty vacuum inlet versus outsourcing.

Like our infographic? Share it:
10 Step In-House Repair of Blocked Vacuum Inlet
Facility staff, qualified under the requirements of NFPA 99 5.1.14.2.2.5, shall identify and document the faulty condition.
Label inlet as faulty and remove from service if determined to compromise patient or staff safety.
Review the emergency action plan and or perform a risk assessment to determine an alternate vacuum supply.
Determine Make/Model and type of parts required. This may require disassembly of the primary valve if the inlet has been previously retrofitted from an older model.
Obtain a purchase order and wait for part(s) delivery.
Coordinate repair schedule with maintenance, clinical staff, respiratory therapy, environmental services or any additional applicable staff. Care should be taken if a shutdown is required, to ensure no negative consequences within the zone.
A qualified individual makes the repair.
Station inlet is inspected and tested per NFPA 99, 2012 5.1.14.4.9. Test equipment shall be properly calibrated and appropriate for the gas content.
Repair and test results are documented.
Inlet/zone is returned to normal service
3 Step Outsource Repair of Blocked Vacuum Inlet
1. Call CHT 24/7/365 by phone or click on service alert button on the website.
2. Approve the job and agree on a time for repair
3. Keep the rest of the hospital running smoothly while CHT coordinates and completes the repair. All required documentation is recorded electronically within the CHx Program®.