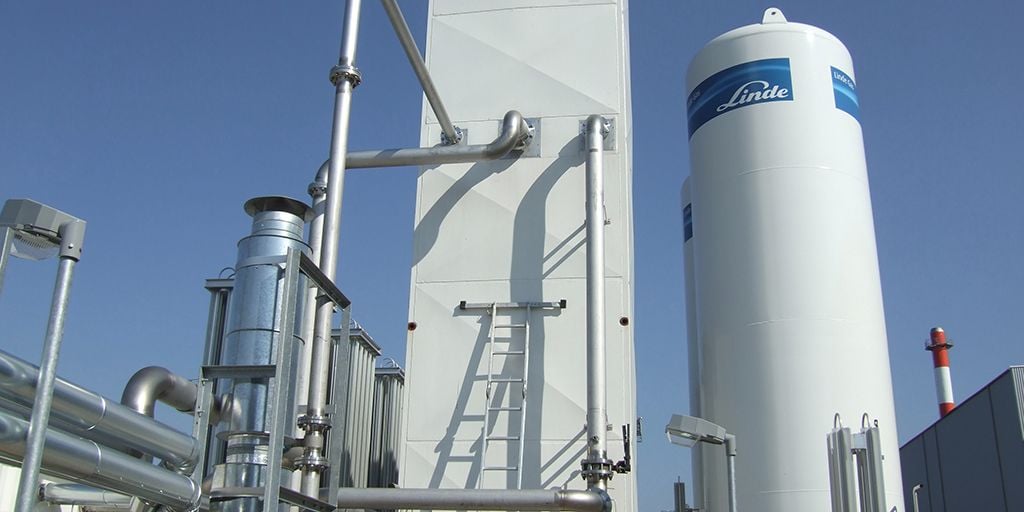 Without a proper understanding of compliance codes, ongoing maintenance, and implementation of new equipment, medical facilities would not be able to function properly. This is why your position as a Certified Healthcare Facility Manager is critical to the healthcare industry. The facility, along with its patients, depends on you to provide the best equipment and services available.
Medical gas is one of the most important elements of a healthcare facility that must be obtained from a trusted source. Here is an overview of 4 medical gas suppliers, all with a proven track record, who supply quality equipment while meeting all compliance codes.
The staff at Linde understands the challenges that medical facilities face when it comes to using proper equipment and maintaining compliance. To help your operation run smoothly, they ensure you are equipped with the appropriate gas needed for each situation.
The medical gas that is offered by Linde ranges from patient-care medical gases, gas for clinical diagnostic equipment, and liquid helium for magnetic resonance imaging. Among these gases are specialty gas mixtures, instrument-grade pure gases, medical-grade gases, and rare gases.
In order to protect you from possible litigation, Linde also offers a full line of cryopreservation gases. In addition to their high-end supply systems, they also provide expert services to ensure that all of their products are working properly.
With over 70 years in the medical gas industry, Air Products knows what your facility needs in order to operate professionally and properly. Air Products provides equipment for hospitals, as well as for secondary care centers, including research laboratories, patient homes, surgical centers, MRI imaging centers, and extended care facilities. They also provide cryogenic services for magnetic resonance imaging and other turnkey services, along with medical gases and equipment.
As a medical gas provider in many countries worldwide, Air Products' mission is to meet your individual needs safely, effectively, and quickly. With the staff's expertise and knowledge, you can be confident that the equipment and services you obtain will not only satisfy your facility's needs but will also meet all applicable compliance codes.
Among the most trusted medical gas suppliers is Airgas. Known for having one of the largest distribution networks, this supplier serves over one million customers with its wide range of gas products. Their experienced staff provides medical gases to a variety of facilities, including doctor practices, acute care facilities, surgery centers, hospitals, EMS, and long-term care providers.
With over 350 FDA-registered facilities across the nation, Airgas makes obtaining medical gas convenient for a broad range of healthcare needs. Their skilled staff will give you personal service and help you understand and refine your processes. They will also monitor your consumption to ensure that all equipment is working properly and will recommend appropriate upgrades as necessary for optimal performance.
Aimed to deliver the highest quality medical gases, innovative products, and top of the line service, Praxair has the largest distribution network in the United States. They supply gas to thousands of facilities across the nation including hospitals, nursing homes, health clinics, as well as to individual patients. Whatever your medical gas needs may be, from nitrogen, to respiratory therapy, to helium for magnetic resonance imaging, Praxair has you covered.
Praxair maintains its excellent reputation for service by ensuring that all gases are code compliant. As required for all medical gas suppliers, Praxair's medical gases meet all USP/NF requirements and are produced according to the FDA's Good Manufacturing Practices. In addition to providing high-quality gas and equipment, they also offer on-call emergency services for malfunctioning equipment and spills.
Conclusion
Your patients' health, and your facility's ability to function at its optimal level, are both dependent on having exceptional equipment and high quality gases. With any of these four trusted medical gas suppliers, you can be confident that your facility and its patients are in good hands.
Photo Credit: Gas Production