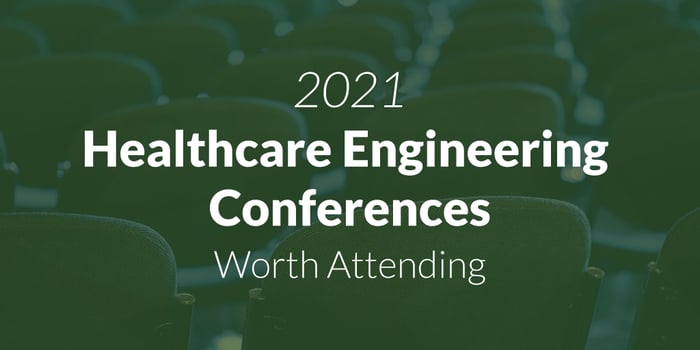 COVID-19 has drastically impacted our world and the healthcare industry, whether for prevention, diagnosis, or therapy. It has led to our behavior changes - wearing a mask, hand washing, and safe distancing.
With social distancing requirements in place, the need for virtual conferences to stay in touch with the latest regulations and technology to serve our hospitals and patients became apparent.
This is an especially important time to reach leaders, strengthen relationships, and network since many hospitals and facilities are undergoing major projects and responding to shifts in the health care climate.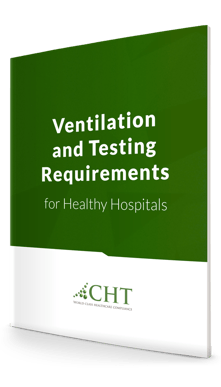 Here are four health care engineering conferences you should consider attending this year and next (virtually or eventually in-person).
The PDC Summit is a dynamic industry event coordinated by a trusted network of not-for-profit organizations. The Summit brings together senior leaders working in all healthcare planning, design, and construction disciplines to learn, network, and discover ways to create value for the healthcare built environment.
The American Society for Healthcare Engineering (ASHE) is the largest association dedicated to optimizing the healthcare built environment. (source)
ASHE's 12,500+ members design, build, and operate hospitals and are involved in improving the physical healthcare environment from the time hospital blueprints are drawn throughout a facility's lifespan.
PDC Summit programming offers cutting-edge topics affecting the future of the health care built environment. It presents thought-provoking research and presentations focusing on cross-team collaboration, PDC sustainability, designing for future generations, technology integration, and more.
Now more than ever, your social network's quantity and quality are critical to access and leverage people and information. The PDC Summit is the one unique conference with a balanced representation of health care planning, design, and construction teams. Through blending industry perspectives, the PDC Summit programming offers a collaborative approach to building and renovating health care facilities.
For facility management professionals, maximizing the efficiency of design and construction projects is critical to a health facility's bottom line. Facility managers and engineers working to optimize health care facilities' physical environment will gain insight from the PDC Summit on innovative operational strategies that complement design and construction initiatives.
NFPA will not be hosting an in-person Conference & Expo in June 2021 in Las Vegas due to extenuating circumstances.
However,
In recognition of their 125th anniversary in 2021 and in place of their conference and expo, they're creating a series of education and networking virtual events throughout the year, according to NFPA President Jim Pauley.
The NFPA is about safety and leveraging technologies to advance how safety information is delivered and used to reduce loss globally.
"The series will consist of a variety of one-day programs of targeted educational content, industry roundtable discussions, networking, and sponsorship opportunities with live chat and demonstrations." (source)
NFPA's Conference & Expo is planning to be back with their physical event the week of June 5, 2022, at the Boston Convention Center.
3.

ASHE Annual Conference

& Technical Exhibition: August 1 - 4, 2021

, Anaheim Convention Center, Anaheim, CA
The ASHE Annual Conference and Technical Exhibition is the "trusted national conference and exhibition for health care facility management and engineering professionals."
The conference provides trusted knowledge and necessary tools to healthcare professionals dedicated to building, operating, and maintaining a safe, efficient care environment.
The ASHE Annual Conference programming gives health care facility management and engineering professionals the tools they need to navigate and adapt as the health care landscape shifts.
86% of attendees are involved in the purchasing decisions for their organization.
The conference addresses best practices for "efficiency, sustainability, emergency preparedness, and other pressing topics in the field."
4. Health Care Design Expo & Conference: October 23 - 26, 2021, Huntington Convention Center, Cleveland, OH
Devoted to how the design of responsibly built environments directly impacts the safety, operation, clinical outcomes, and financial success of health care facilities, both now and into the future, this health care design show highlights best practices and top health care design products. (source)
Explore information-rich workshops that provide a chance for in-depth learning.
Engage directly with industry leaders for ideas and techniques tailored to your business. Learn exactly how to implement the current best practices from start to finish.
Conclusion
As health care professionals, we need to stay up-to-date with the latest regulations and technology to serve our hospitals and patients. Health care conferences are a way to learn and network with your peers and industry leaders.
It is necessary to network, take advantage of education opportunities, learn about new products and services, and stay informed of emerging trends.
Are you planning to attend any health care conferences this year? Virtually or in-person?
Let us know which events are the most valuable to you in the comments below.