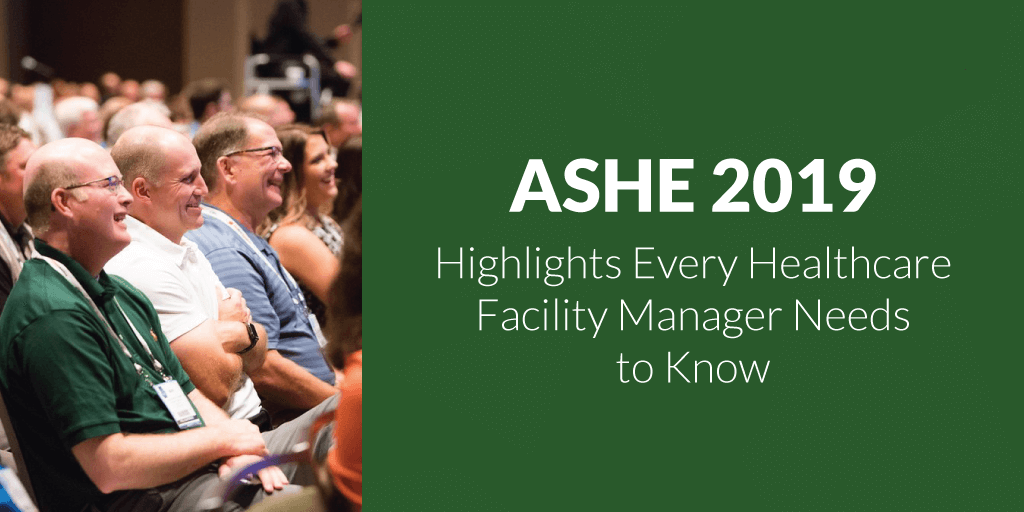 CHT representatives just returned from another exciting year of ASHE's Annual Conference & Technical Exhibition, with the 56th edition wrapping up last week at the Baltimore Convention Center. As is customary, this year's conference brought together a wide range of speakers and ideas. And true to this year's theme, Mapping the Course, the conference highlighted strategies for healthcare engineers to address the changing demands of providing quality healthcare.
And, Baltimore's Inner Harbor area provided a wonderful backdrop for the conference, offering ample opportunity for attendees to engage in social networking and sightseeing after the day's events.
As a leader in the control, management, and monitoring of medical gas systems, we thought a recap of the event, awareness of the shifting healthcare landscape, and a Joint Commission update was imperative. The end goal of all representing better patient care.
Hot Topics Discussed at the ASHE Conference
Among the many speaking topics, included were emerging construction and operational technologies, energy efficiency plans, and tips for regulatory compliance and survey preparedness. A wealth of knowledge was presented and discussed throughout the week.
Likewise, the Technical Exhibition brought together vendors and healthcare engineers from around the country to demonstrate new products, ideas, resources and services, all with the end goal of making patient care safer while providing an efficient and effective physical health care environment.
The Joint Commission On-Site Surveys to Achieve "Zero Harm"
One of the highlights every year is The Joint Commission Update, which provides facilities with a status report of recent survey findings, as well as upcoming accreditation and survey changes.
Continuing with recent trends to achieve zero harm, hospital acquired infections, suicide prevention, high-level disinfection & sterilization, sterile compounding, and hemodialysis are of top focus during the onsite surveys. Proper medical gas labeling, specifically on cylinder storage areas, were also highlighted.
Another key takeaway includes potential future changes to the CMS validation process of TJC and other accrediting organizations. Currently in the pilot phase, the new validation process would not be a secondary CMS inspection conducted within 60 days of a survey, as is the current process.
Instead, CMS would be observing the survey team simultaneously during their survey process. This change would put the focus of the validation process on the accrediting organization.
Additionally, proposed future changes to the Environment of Care's definition of time frames for evaluation purposes will explicitly allow a facility to move up an annual test date and "reset" the interval clock. As a result, vendors and service providers would be allowed to work with facilities to provide annual inspections and testing at times which are mutually beneficial, increasing scheduling options, while potentially reducing costs and corrective action time-frames.
Medical Gas Industry Clarifications
Specific to the medical gas industry, some minor clarifications and edits have been proposed to EC.02.05.09, EP's 1 & 12. These items relate to the facility risk category designations and gas cylinder policies. Additional changes clarifications to other Environment of Care and Life Safety EP's have also been proposed.
Another future clarification in the works from the 2021 edition of NFPA 99 is modifying the language regarding zone valve box accessibility. Valves will need to be "visible and accessible". This potential change may impact the use of rolling carts in the immediate vicinity of zone valve boxes. NFPA 99 will also be adding language to necessitate a method to temporarily wire master alarm signals from the emergency oxygen supply connection when it is being utilized.
In Summary
Aside from the many educational opportunities, the Technical Exhibition highlighted 100's of vendors showcasing the latest and greatest in products, services, and solutions. Among them, electronic inspection, testing, and maintenance asset management such as CHT's innovative CHx Program.
Be sure to look for CHT at the 57th annual conference in Chicago in July 2020.